SECRET GARDEN HOUSE
Paradise defined as a Walled Estate
TYPE Semi-Detached House
STATUS Design
LOCATION Singapore
CLIENT Private
TEAM: Iskandar Idris, Patrick Siah
C&S ENGINEER: D Consultancy

PARADISE DEFINED AS A WALLED ESTATE

In the engraving of Jesuit priest Athanas Kircher titled 'The Terrestrial Paradise' (1675) Paradise was defined as a walled estate, in which Adam and Eve can be seen inside the walls, with angels guarding at all four gates.

Historically, Roman and Chinese gardens are introverted spaces staging microcosmic idealisations of the landscape as a space nurtured by the homeowner.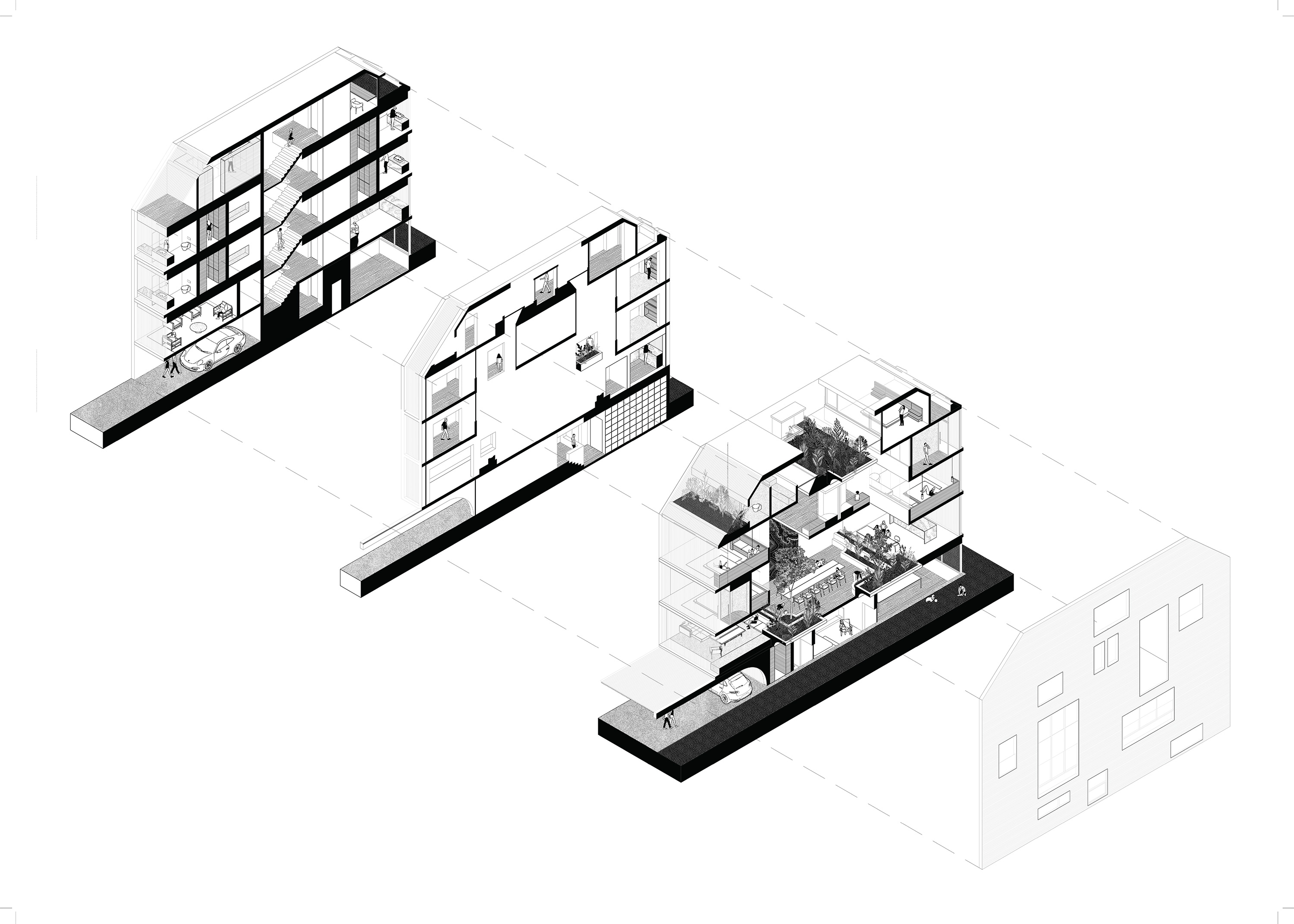 HOW CAN SPACIOUSNESS BE PERCEIVED WHEN SPACE IS A LIMITED RESOURCE?

Within the context of a 3-storey semi-detached plot in a heavily built-up urban fabric how would a walled garden take shape?