WALLICH RESIDENCE
Exploring Calm
TYPE Apartment Fit-out
STATUS Completed 2021
LOCATION Singapore
CLIENT Private
TEAM: Iskandar Idris, Patrick Siah, Rubina Aw
INTERIOR CONTRACTOR AHC
PHOTOGRAPHS Fabian Ong
AWARDS Tatler Home Awards 2022 - Best Modern Concept

Very much inspired by the beautiful unobstructed sea horizon view that the property offered, and the client's penchant for Japanese aesthetic, we decided to explore more on how one can achieve a state of calmness through a spatial experience.
Repetition, rhythm and variation is a common trait in activities that promoted calmness.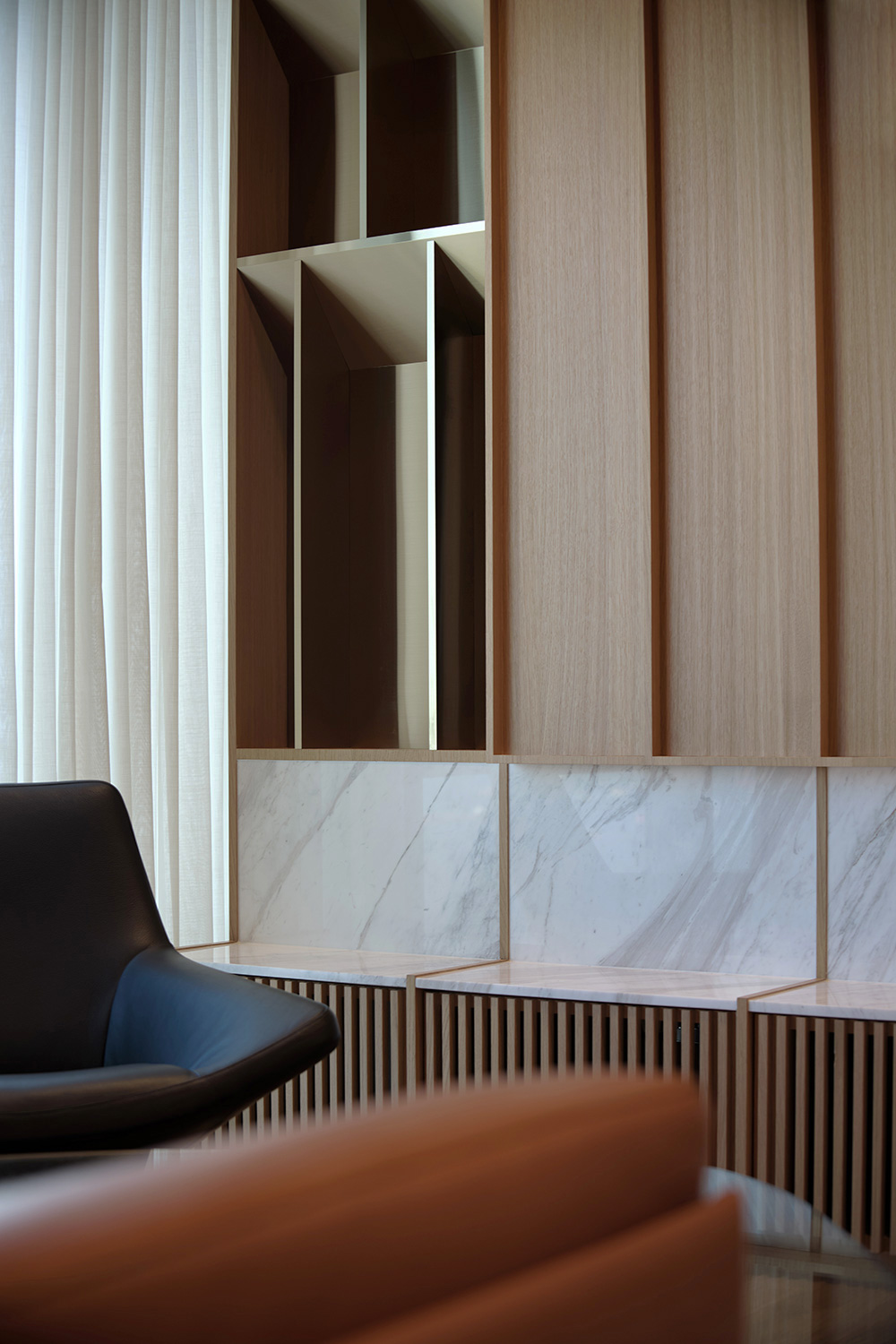 We demolished the adjacent room to enlarge the living space as well as extend the window view horizontally.

Room can be reclaimed back by way of a pivoted wall and sliding door.